This month we should be thinking about preparing our garden for autumn and eventually winter. This includes that annual tidy around the garden. Wildlife will start to take shelter and prepare themselves for winter too, this preparation can be disturbed by tidying, but are we really putting wildlife at risk?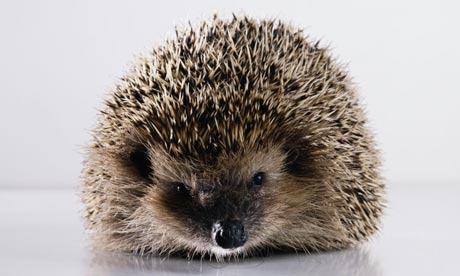 Garden wildlife does tend to thrive in what we refer to as 'garden mess' left over from last season. Rotting seed heads, leaf piles and dead stems provide brilliant shelter for local wildlife but don't look great scattered around.
Many gardeners agree that while attracting wildlife is a welcome bonus, it is not the main reason for gardening. We believe that a balance between gardening for personal pleasure and gardening for wildlife can be achieved. Attractive bug hotels, bird houses, ponds and hibernating boxes can be dotted around the garden for wildlife while you enjoy the beauty of your mess-free garden. If you don't want to invest in any of the above, try to go about your autumn tidy up in a wildlife-friendly manner…
Follow these tidy up do's and don'ts  – Make a pile twigs, bark or rocks as shelter for frogs, newts, insects and small mammals.
Tidy fallen leaves under a hedge out of sight rather than throwing them away. This will provide shelter and warmth.
Try to leave an area just for wildlife, this means you can tidy up the rest of your garden. Either overgrown grass, logs or leaves.
Leave some seed heads to provide food for garden birds.
Clear out nest boxes for the next generation of garden birds. Unclean nest boxes can harbour pest larvae which could halm baby birds.
Be quick to get rid of diseased or infected plants but leave old healthy plants to become home to insects or caterpillars.
Don't use garden wood to light bonfires. Many insects use dry wood as a shelter, leave it in a corner throughout the winter and move it in spring.
Don't empty or turn your compost until winter is over. Many species of small mammals, amphibians, insects and reptiles need compost to survive.
Don't cut down ivy. We know ivy can be an unwanted garden plant but it's foliage provides shelter and warmth for wildlife while its flowers are a good source of winter nectar.
Let us know how you keep your garden wildlife – friendly by commenting below or posting on our Facebook wall here!